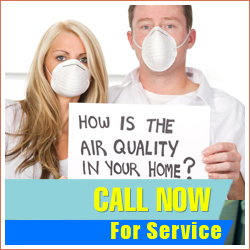 Give us a call at Air Duct Cleaning Woodland Hills now and let our skilled people do the cleaning job on your air duct. Whether you have residential or commercial air duct units for servicing, we have just the right cleaning solution for you. Let us know how we can assist you anytime.
Here at Air Duct Cleaning Woodland Hills, our goal is to provide the best cleaning services that our clients will never experience anywhere else. We have the right people who are well trained and the right equipments to get the job done, fast and easy. Contact us now for an appointment.
Put an end to the circulation of dust and pollen around your house by using our air duct cleaning services for your HVAC system. Our technician will come on time and inspect the ductwork. Our solution includes air duct repair, if required. Safe and effective tools and materials are used for removing all contaminants found inside. The surfaces are fully sanitized to remain clean for the longest possible time. Our specialist will replace air duct filters, if needed. The end result will be improved indoor air quality and HVAC energy efficiency. Hire us for dryer vent cleaning to bring down the energy consumption of this appliance and to make it much safer to operate. Expect swift and professional work and the ideal outcome in the end.
Call us now: 818-661-1641
Contact our company for free estimate